laurice
LOOK MA PRETTY SNOWGLOBES
WARNING:
Image-heavy, animation-heavy, very spoilery from start to end.
THE CLASSROOM TRIAL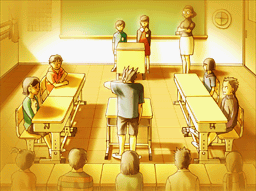 Phoenix Wright, Miles Edgeworth and Larry Butz' classroom in fourth grade. In the orb, the scene is slightly different; on the right side are a younger Edgeworth and a younger Larry, and on the left side, in front and at the back, are the other students. While Phoenix is rubbing his eyes, Edgeworth is pointing dramatically and seems to be saying something, while Larry leans back in his chair and gives Phoenix a reassuring smile.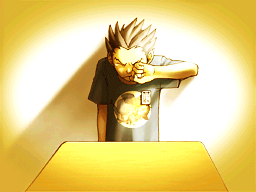 Tiny Wright.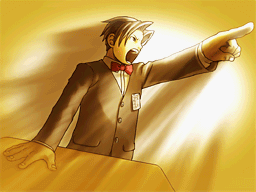 Young Edgeworth.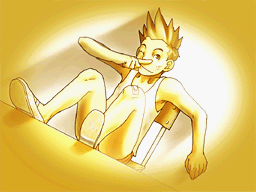 Bitty Butz.
THE FIRST TURNABOUT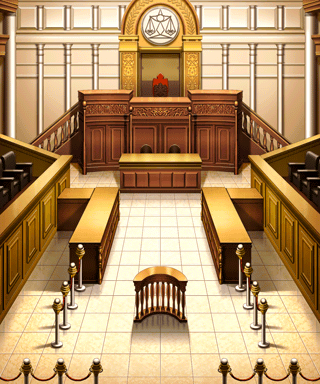 The courtroom. Where all the magic happens. Prosecution to your left, defense to your right. Also, the image in AAI/GK was really awesome so yeah. Once upon a time, Larry was accused of murdering his girlfriend, Cindy Stone. Phoenix took his case instead of Mia Fey.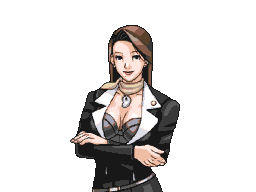 And of course, that rookie defense attorney scored his first victory against this guy: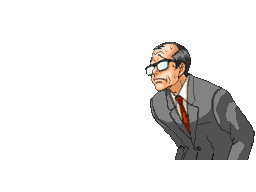 Larry is in the defendant's chair, smiling. Pretty much everyone is celebrating - except Prosecutor Payne up there. The real culprit has already been taken away. Buh-bye.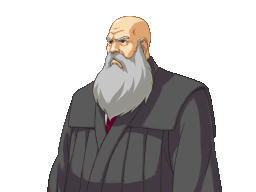 IT'S A JUDGE GET IN THE CAR.
TURNABOUT GOODBYES
See courtroom from above, only this time, the people involved change. Same judge, however. Same defense attorney, with this bitty sidekick called Maya Fey.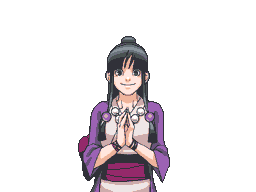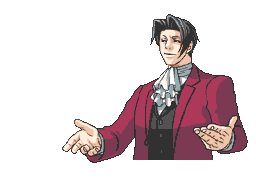 Edgeworth isn't as confident as he should be in this particular scene, though. HE'S THE DEFENDANT AFTER ALL. Accused of murder yadda-yadda.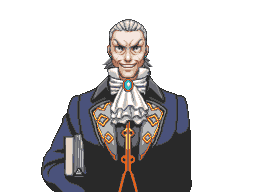 SCARY PROSECUTOR ALERT! MANFRED VON KARMA OF THE DEMONIC OBJECTION! Not that it'll be heard from the orb.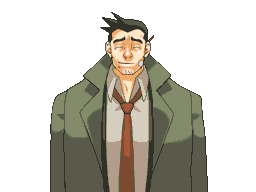 Derpy detective alert. Gumshoe may be laughing in this image but he won't be laughing in this scene from this case.
Basically, for this scene, Phoenix and Maya are at the defense side, with Manfred prosecuting. Edgeworth is in the defendant's seat, and everyone in court (plus Gumshoe IDK he's probably somewhere in there too) has turned to the door of the courtroom, where Larry has just burst into the place dramatically, pointing his finger, mouth open in some sort of declaration which is something along the lines of LEMME TESTIFY 'CAUSE EDGEY AIN'T A MURDERER.
It's pretty much one of Larry's finest moments.
TURNABOUT GOODBYES - AFTERMATH
There's another scene related to this case, of course.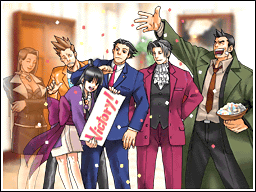 But since this is from Larry's perspective, I don't think the Mia-ghost will be in the scene in his orb.
BRIDGE TO THE TURNABOUT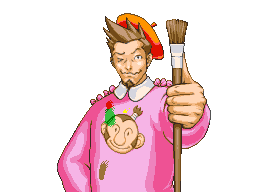 And this is what Larry will be wearing in his scenes here. He's busy being an apprentice for this woman, Elise Deauxnim -
So one of his scenes will be of him at Hazakura Temple, sketching something while she looks over his work.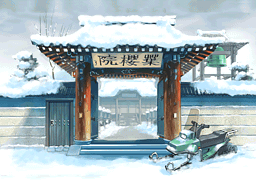 Another scene will be at Heavenly Hall: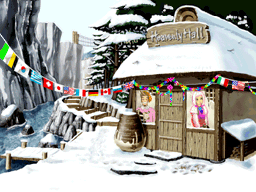 In one scene, he's lying on his back like this, although he's just gazing at the sky and won't be surprised by anything just yet: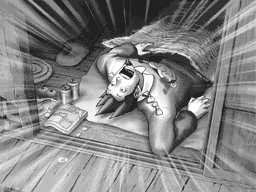 In another, he'll be with Pearl inside, having...stale potatoes amid all of his messy art things and his really crude sleeping mat and blanket or whatever. Sob. Loser's Shack.
And when all is done and the case is over, he can be seen drawing this picture while the people at the bottom page (the people at the top can't quite be with them at that moment for certain reasons) pose for him y-yay.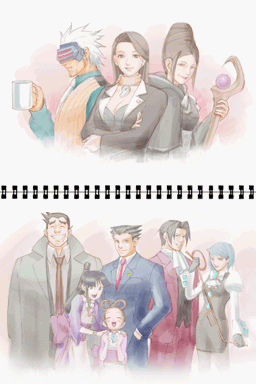 Hopefully the drawings will be visible enough through the orb? Like a miniature?
TURNABOUT ABLAZE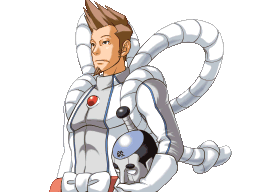 LARRY/STEEL SAMURAI TO THE RESCUE yeah they're in the embassy and after creepy Ambassador Alba has backed Edgeworth into a proverbial corner after so many arguments. Unfortunately, yes, that's Oldbag. Weird ol' lady. Seriously this is the part where everyone just screams HOLD IT again and again to make sure Edgeworth doesn't run out of arguments.